Double Gauze - Crib Sheet Tutorial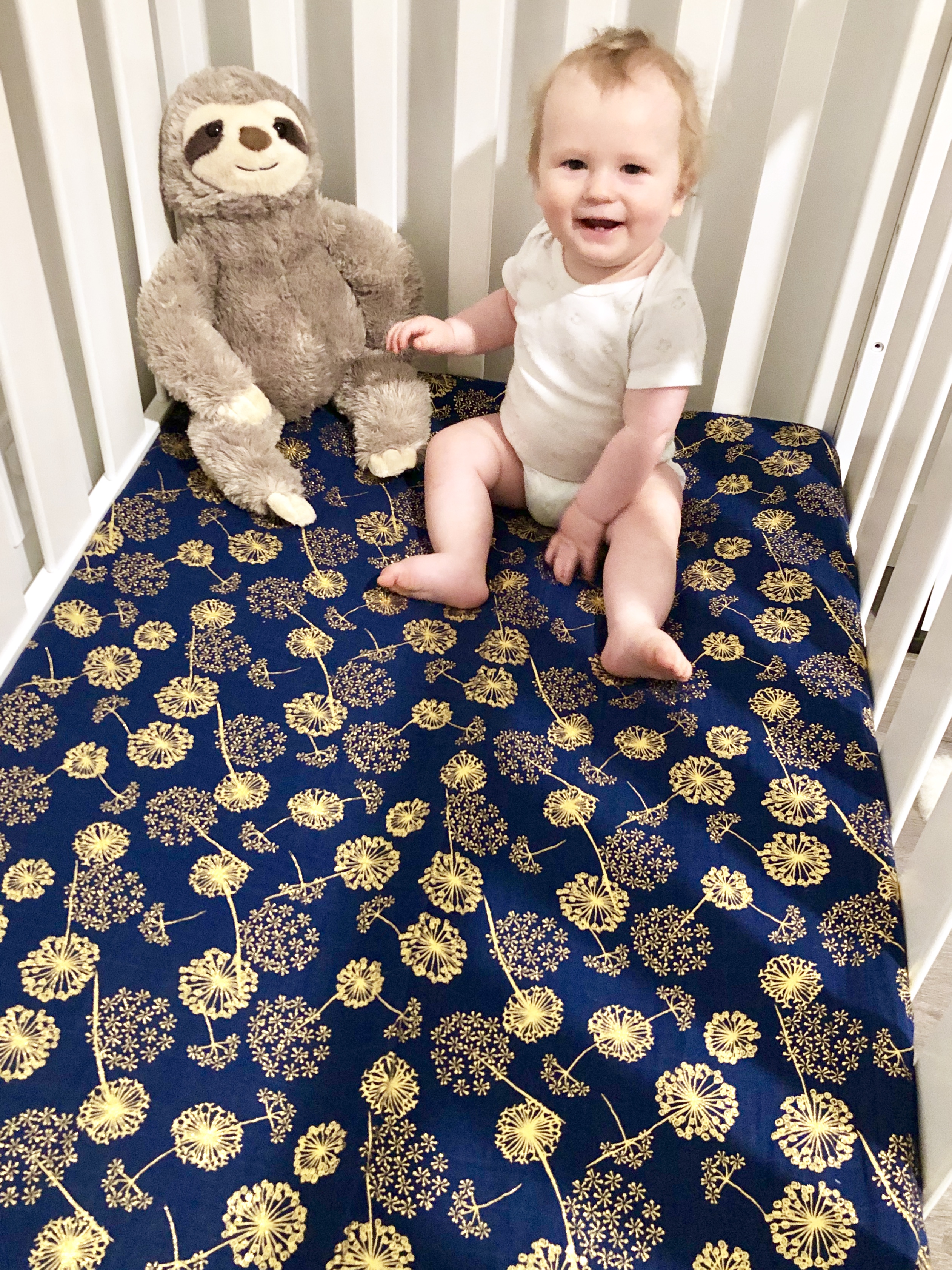 Today I'm going to show you how easy it is to create your own crib sheet from double gauze fabric.
Crib sheets are the new baby gifts you need to be giving! New moms can only use so many swaddles, but what they do need are beautiful crib sheets – and Double Gauze should be your go-to fabric. It is also the easiest way to change the décor in a baby or toddler room!
Double gauze is 100% cotton and has a loose weave. It is floaty and soft and the perfect fabric for babies to sleep on.
Crib sheets are an easy thing to make and you only need 2 yards of fabric!
Find all the incredible double gauze fabrics here.
Materials:
Instructions:
1.Cut your fabric – 44" x 68".
2.Cut out an 8" x 8" square from each corner.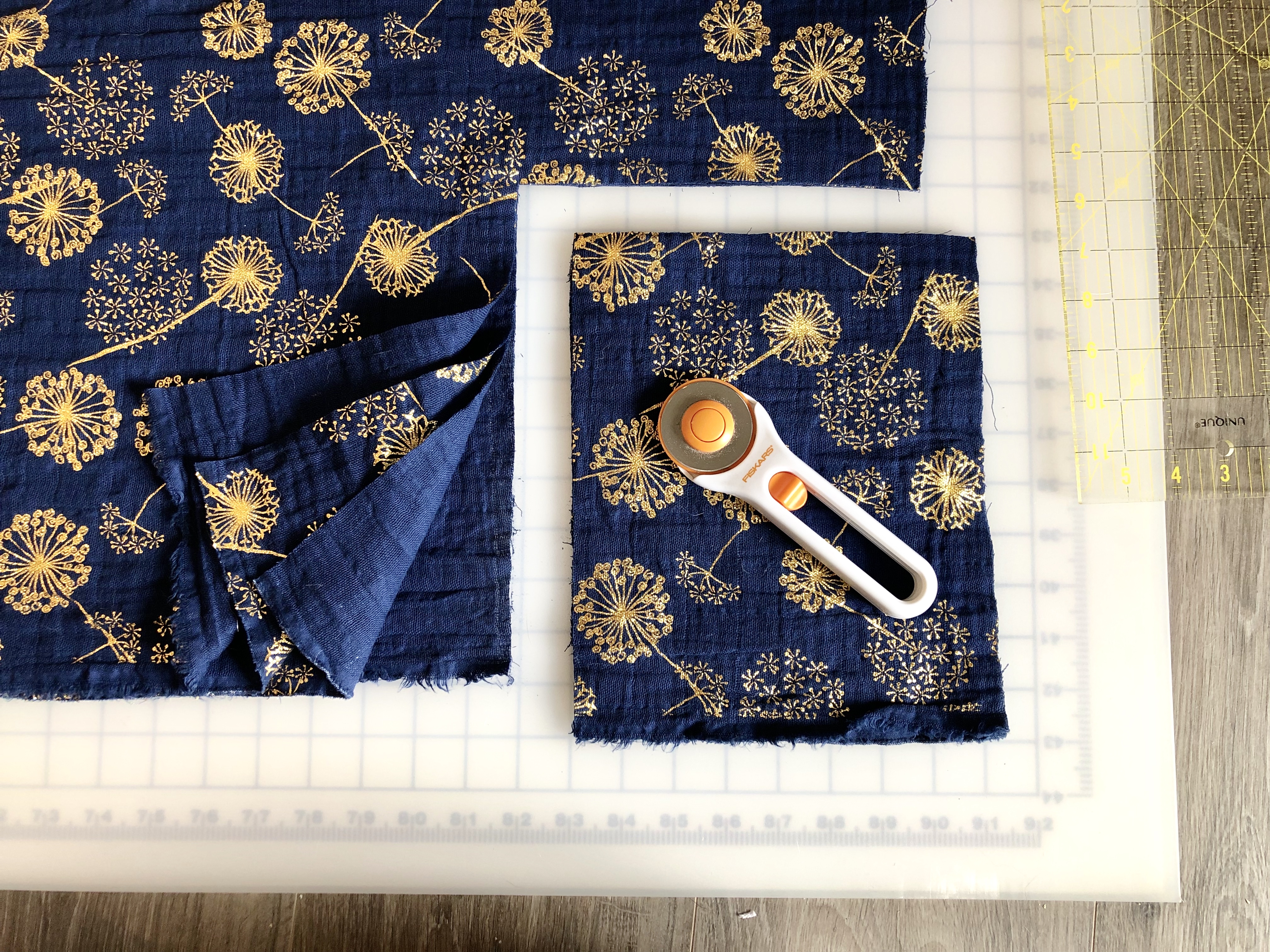 3.Fold each corner you just cut together. Sew a straight stitch at 3/8". Finish your seams (Serge or ZigZag).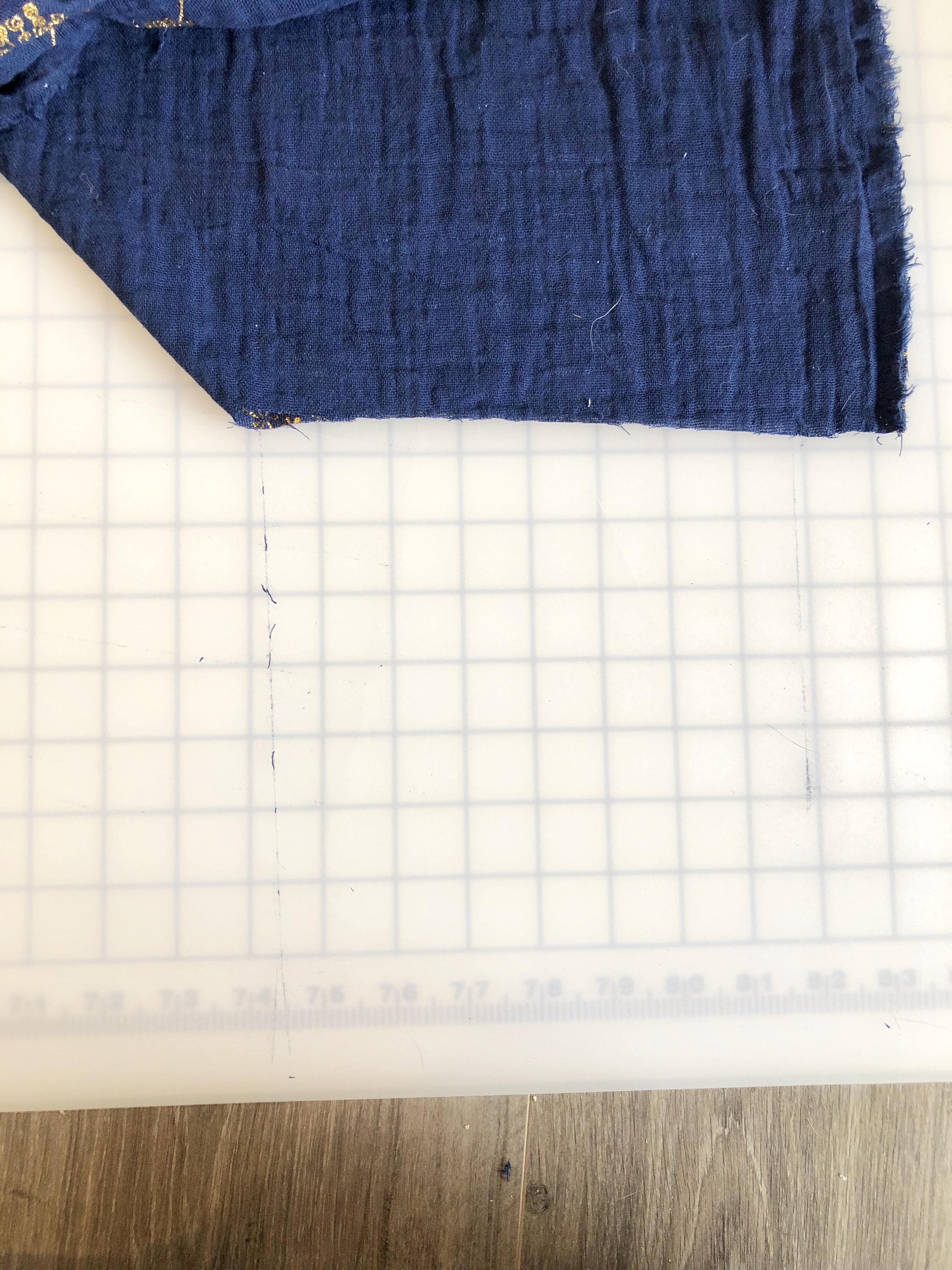 4.Double fold the entire edge of your sheet. First by 1/4" and again by 1/2".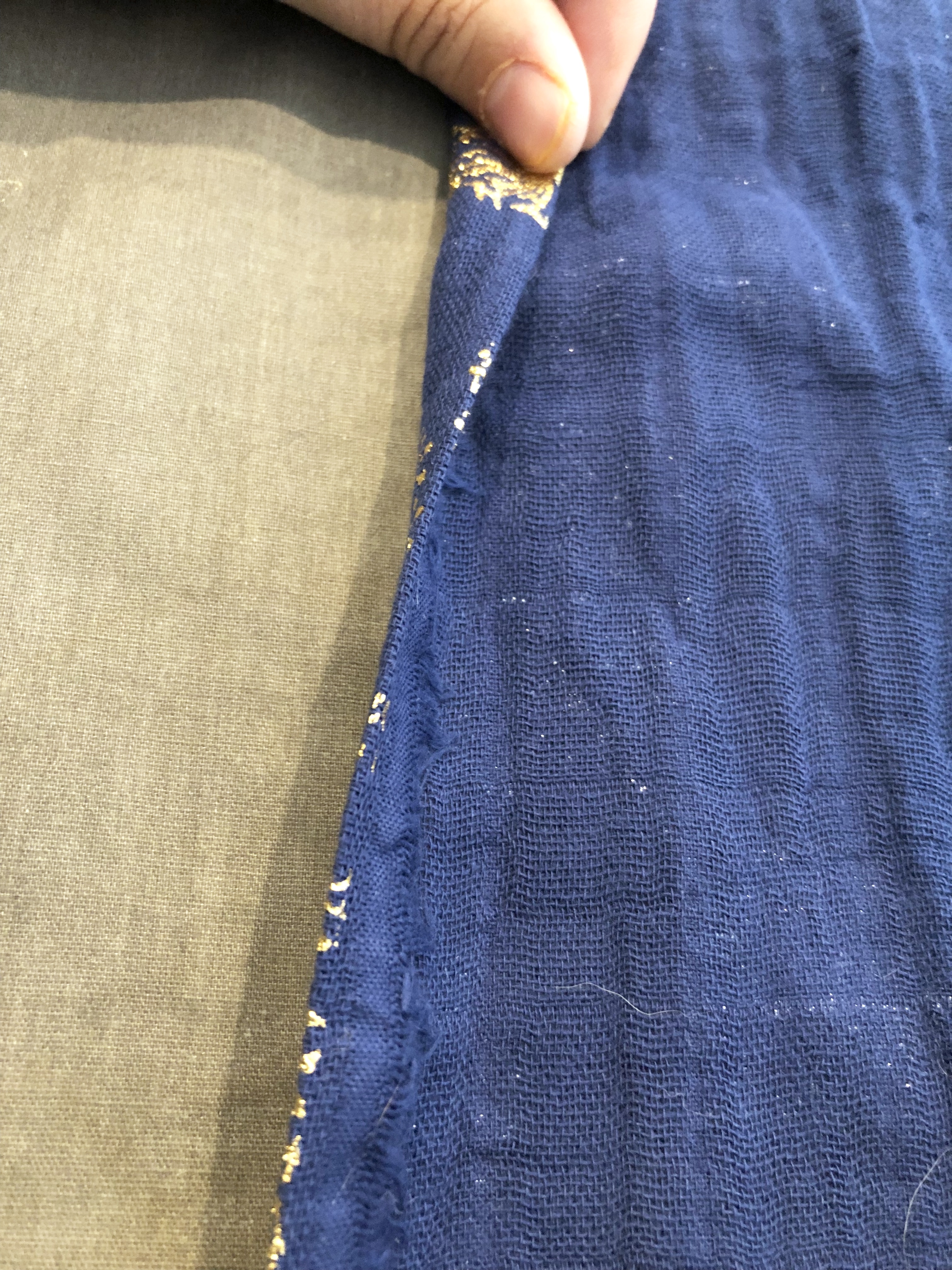 5.Edge stitch the folds you just completed. Leave a 2" wide opening.
6.Thread your elastic through the tunnel you just created. Overlap elastic by 1" and stitch together using a zigzag stitch.
7.Close up the remaining 2" portion using a straight stitch.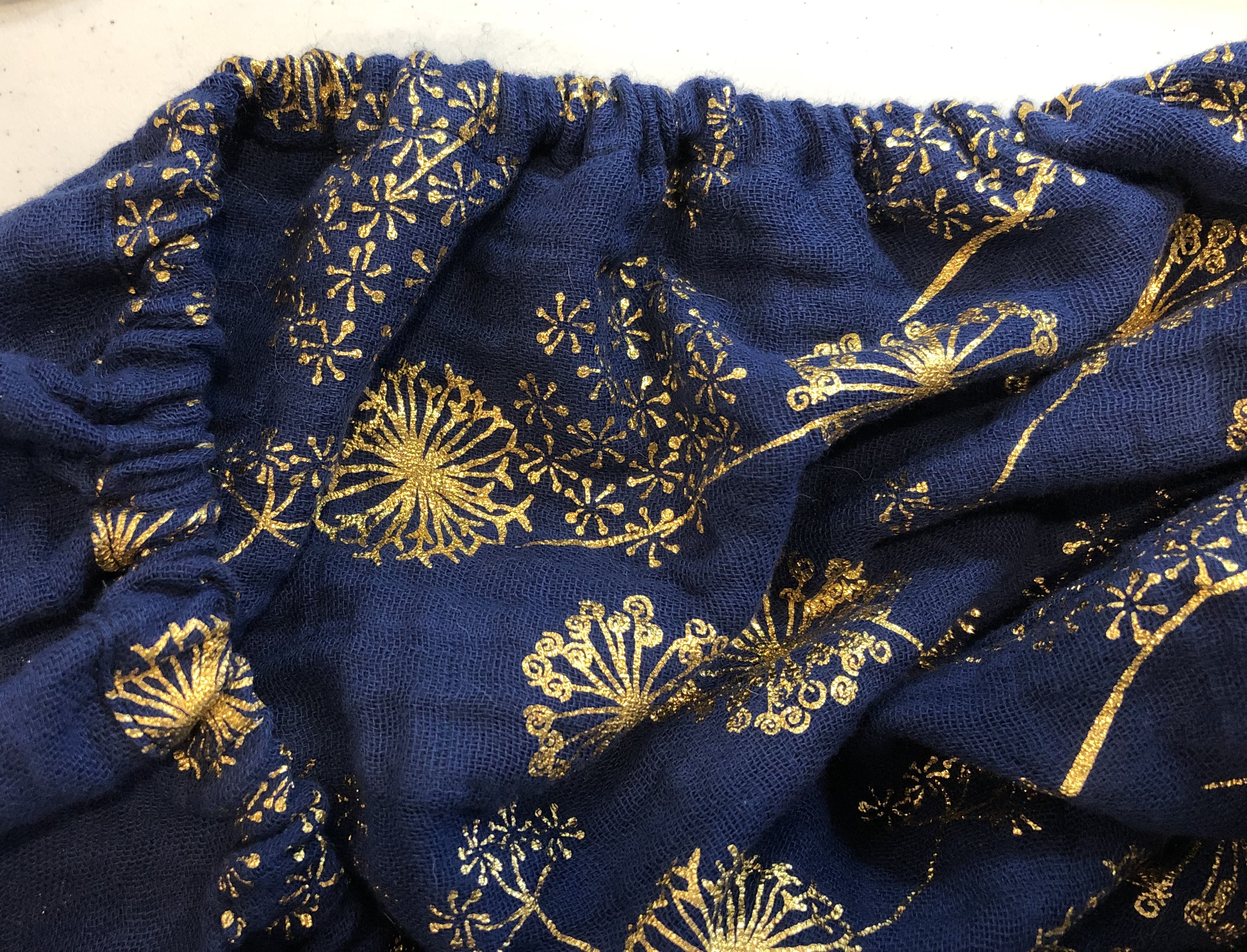 Ta-dah – Your new double gauze crib sheet is complete!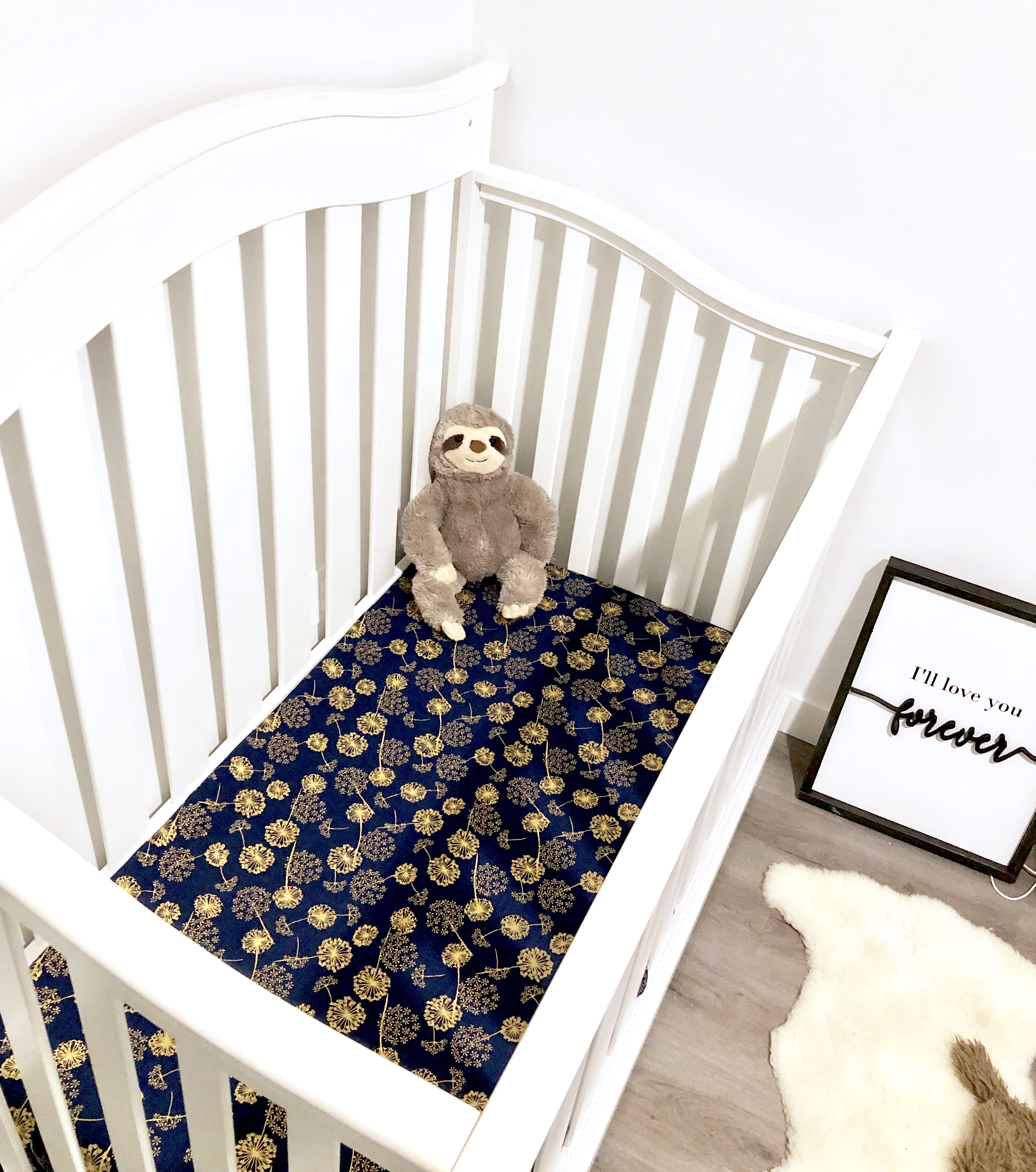 Looking for more Double Gauze inspiration?
Check out these other amazing items you can make using this versatile & Breezy fabric: here