Weekly Sale: Dear Stella - Be You Panel Quilt

The weekly sale is all fabrics by designer Dear Stella!
From June 10-16, use code DS10, to take a 10% discount off everything by designer Dear Stella. Enter coupon code at checkout.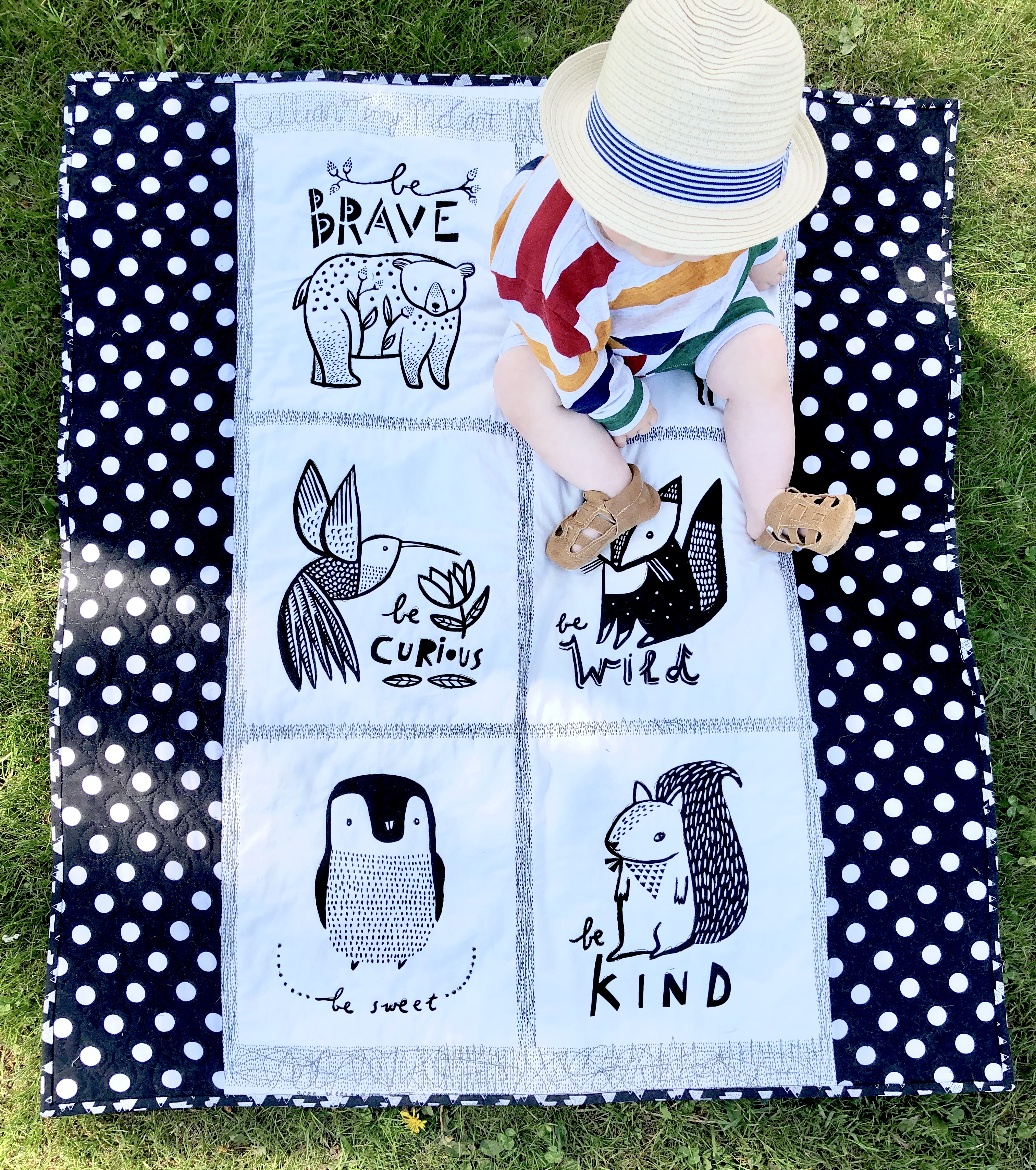 This week I knew that this Be You Panel needed to be a quilt for my son. The animals are so whimsical and the phrases are so positive. The monochrome colour of the panel is so modern that I had to pair the backing and trim in the same black&white colours.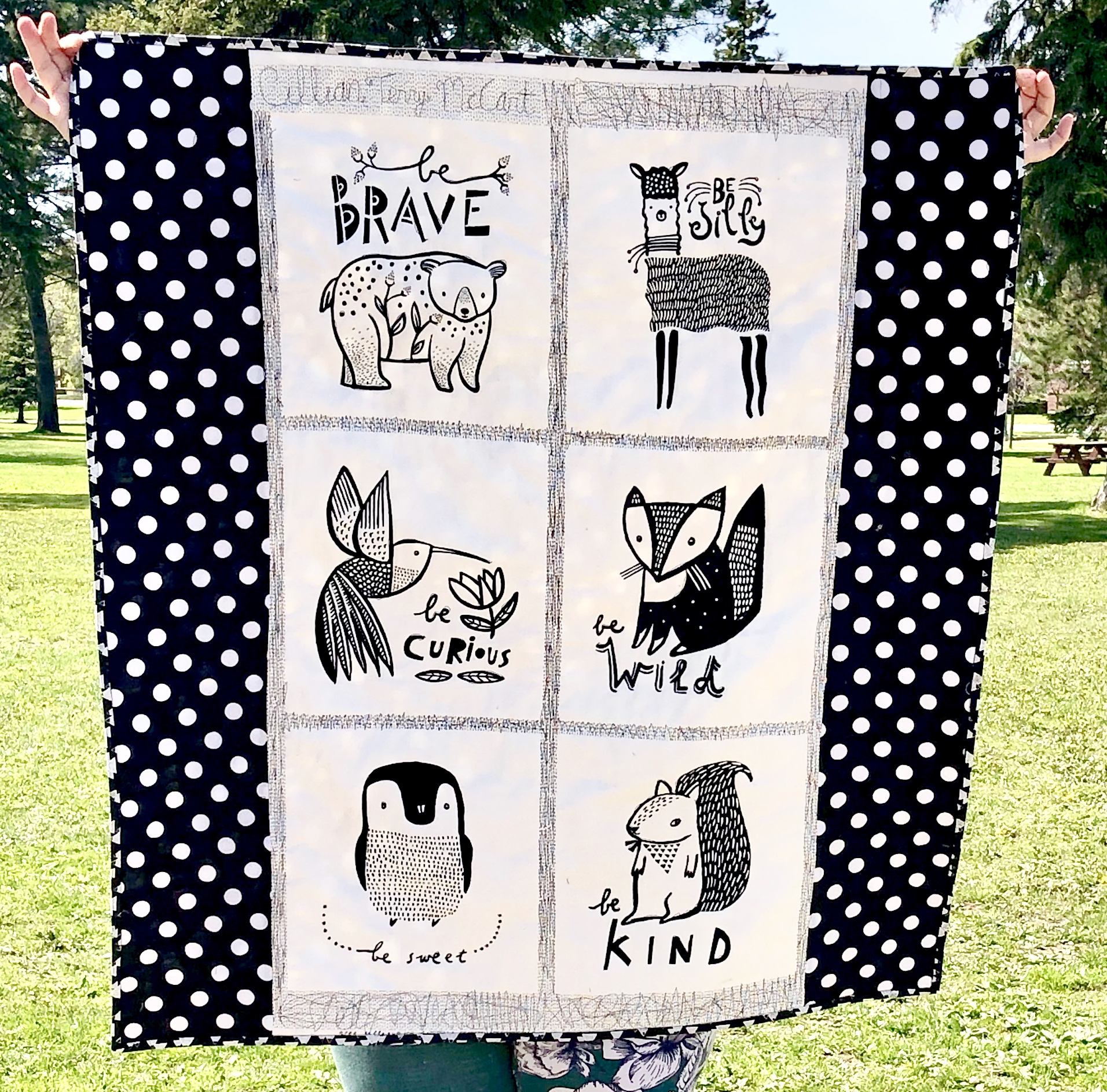 Fabric I used for this quilt are the Be You Panel, Black Hibernation, and Black Mountains.
I am very much a whole cloth quilt lover. As much as piecing quilts is beautiful, sometimes fabrics are so intricate and beautiful on their own, that I can't stand the idea of cutting into it, so it becomes a backing, or whole cloth quilt, so I can maintain the beauty of the fabric design in its entirety and, it really speeds up quilting.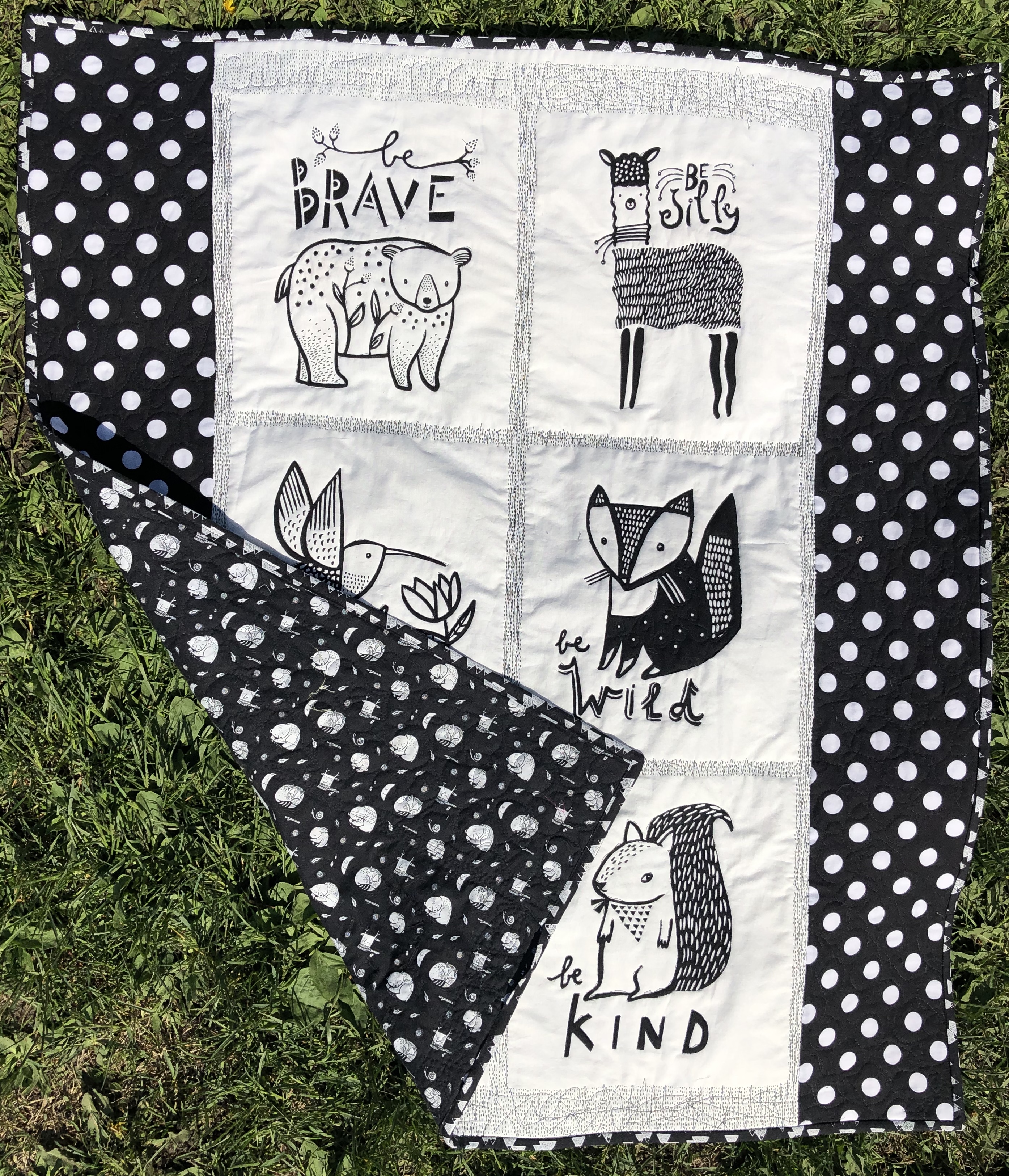 For the quilting portion, I used my Janome S7's free motion foot and outlined each of the animals and the phrases. On the circle border, I went round and round (and round and round) each circle. I feel it helped the design really pop while not over quilting it. Also to personalize it, I tried my hand at free motion handwriting. I think I did pretty good for a first attempt!
---
Dear stella is one of my favourite brands because they combine whimsy & modern perfectly.
Check out some of my favourite fabrics:
Dear Stella Favourite Wovens:
Dear Stella Favourite Knits:
Dear Stella Favourite Flannels: